Rasmussen Wire Rope
Rasmussen Equipment has been helping customers fulfill their wire rope needs since 1947. Our wide range of wire rope options are made of the highest quality materials and components, making them perfect for anything from large construction projects to small DIY home improvements. 
We only work with the best wire rope manufacturer on the market, so you feel comfortable knowing our wire rope can withstand any project. Choosing the right general wire rope for your next project can be challenging. Here's some helpful information about our products to guide your choice. If you need additional help deciding what wire rope you should buy, our specialists are always happy to answer your questions.
General Purpose Wire Rope Products
Wire Rope Standards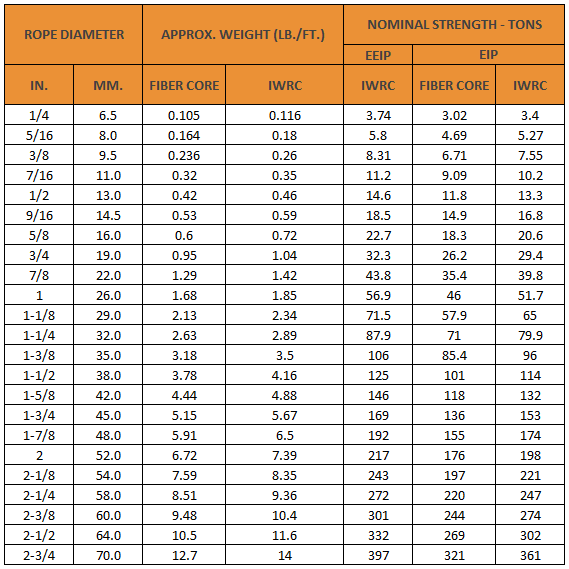 CONTACT US FOR MORE INFORMATION
For whatever your project requires, Rasmussen Equipment Company has an expansive selection of rope and rigging supplies in Salt Lake City. If you're unsure what exact tools you'll need for your specific job, our sales team will be happy to help. You can reach our specialists by calling (801) 972-5588. We'll be pleased to answer any questions you have.