Skid Steers are a staple piece of equipment for any job, large or small. Rasmussen Equipment in Utah carries a variety of skid steer models with rated operating capacities from 1750lbs to 2700lbs that will make quick work of even the most complicated task. Our selection includes wheeled and tracked options that focus on the comfort and safety of the operators while maintain the power and efficiency needed to complete a job. Whether your project requires digging, loading, pushing or grading, we've got you covered.
Makes & Models

day

week

month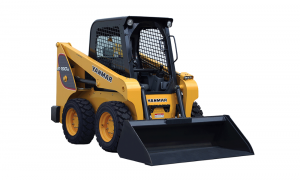 Yanmar S190R-1 Wheeled
Class: 1900 LBS
details
When you rent an S190R-1 Skid Steer Loader, you don't get 10 different machines. But it sure seems that way. With the perfect balance of power from our new 68.4-hp Tier 4 Final diesel engine and versatile performance, you're ready to face whatever challenge the day throws at you. From lifting more than two tons into a truck or trailer to hitching up a wide variety of attachments, this workhorse will help you knock out a list of jobs as long as your arm.
Rated operating capacity – 1900lbs
Net power – 68.4 hp @2500 rpm
Operating weight – approx – 6880 lbs
Lift Height 120.5 in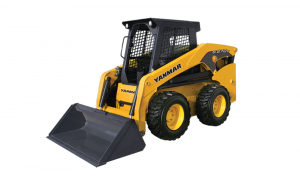 Yanmar S270V -1 Wheeled
Class: 2700 LBS
details
With a towering lift of 130.3in., the Yanmar S270V-1 Skid Steer can load 2,700 lbs. into just about anything. The new final tier 4 Turbo charged diesel engine will give you the lifting power you need plus the fuel economy to efficiently complete any project.
Rated Operating Capacity – 2700 lbs
Net Power – 70.7 hp @2500 rpm
Operating Weight – approx. – 8150 lbs
Lift Height- 130.3 in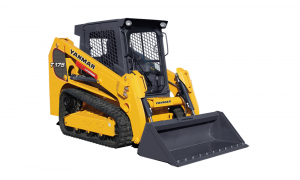 Yanmar T175-1 Tracked
Class: 1750 LBS
details
With Yanmar's T175-1 Compact Track Loader you can work efficiently in mud, sand or
environmentally sensitive ground. You get the same raw power, lift height and versatility
of our skid steers, but with high-strength rubber tracks for unparalleled traction and less
surface damage.
Rated Operating Capacity – 1750 lbs
Net Power – 68.4 hp @2500 rpm
Operating Weight – approx. – 8605 lbs
Lift Height – 127.5 in

day

week

month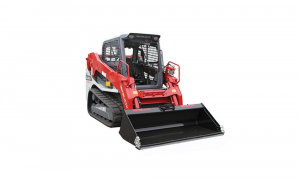 Takeuchi TL10V2
Class: 2500 LBS
details
Rated Operating Capacity – 2522 lbs
Net Power – 74.3 hp @2600 rpm
Operating Weight – approx. – 9950 lbs
Lift Height – 124.8 in
Rental Rates Based On
8 hours day
40 hours week
176 hour calendar month
ADDITIONAL USAGE WILL INCUR OVERTIME CHARGES
Double Shift Rate = Standard Rate X 1.75
Triple Shift Rate = Standard Rate X 2.50
Prices Subject to Change Without Notice
All Rentals Qualify for Equity Builder Program
Rental Terms & Conditions
All rentals are subject to credit approval.
Rental rates are based on a single shift 8 hour day, 40 hour week and 176 hour month.
Double shifts are at 1.75 the single rate, triple shifts are bill at 2.50 the single shift rate.
Customers are responsible for all consumables such as; fuel, lubricants, filters, ground engaging tools (teeth, cutting edges, breaker chisels, etc), tire wear.
Customer shall maintain the machine by performing the prescribed daily machine inspections and maintenance.
Customer is required to carry adequate Physical Damage and Liability Insurance listing Rasmussen Equipment Company as additional insured. Certificate of Insurance must be on file at Rasmussen Equipment Company.
Customer is expected to use the machine in safe manner. Customer shall provide qualified operators who are trained in proper operating procedures. The customer must also ensure that the machine's safety features such as back-up alarms, ROPS, etc., remain in proper operating condition while in customers possession.
Customer is responsible for excessive wear or damage to machine such as broken glass, lights, bent or dented sheet metal, cylinders, tires, operation instruments, etc.
Rental rates do not include any applicable taxes or permits.
Customer responsible for all transportation charges. FOB Salt Lake City.