WE ARE RASMUSSEN EQUIPMENT COMPANY
Rasmussen Equipment Company was founded in 1947 from the humble beginnings of Frank Rasmussen's garage. Rasmussen Equipment has since grown to symbolize hard work and determination and is your source for quality construction equipment, support of that equipment, and reliable rigging.
With one of the largest rigging houses in the Intermountain West, and a pull-test machine that is certified yearly, we can supply you with custom wire rope, chain, nylon, and rope assemblies that you know you can trust. We build these from components that are known industry wide for being reliable and quality products.
We understand that your machines are investments that only make you money if they are out working and not in your shop. We send our service technicians to factory schools regularly to keep them up to date and give them the knowledge to get your machine working again. We stock the most commonly used parts in our warehouse as well as make special arrangements with our manufactures to be able to stock what they recommend to try and keep your downtime as minimal as possible. We also have a lube truck to help keep you up and running with the periodic maintenance that your machines require.
PINK-BELT
Rasmussen Equipment Company of Salt Lake City and LBX Company of Lexington is proud to join the fight against breast cancer. PINK-BELT is a 15.5 metric ton Link Belt hydraulic excavator painted pink to show support for breast cancer awareness. Rasmussen Equipment Company is one stop for the PINK-BELT on its 13-city nationwide tour "Diggin' for a Cure" ending at the CONEXPO in Las Vegas March 2020. The machine will be auctioned off where 100% of the proceeds will go to support the Susan G. Komen Foundation and Saint Joseph Hospital Foundation's "Yes Mamm" program in Kentucky. The hope is to raise several hundred thousand dollars.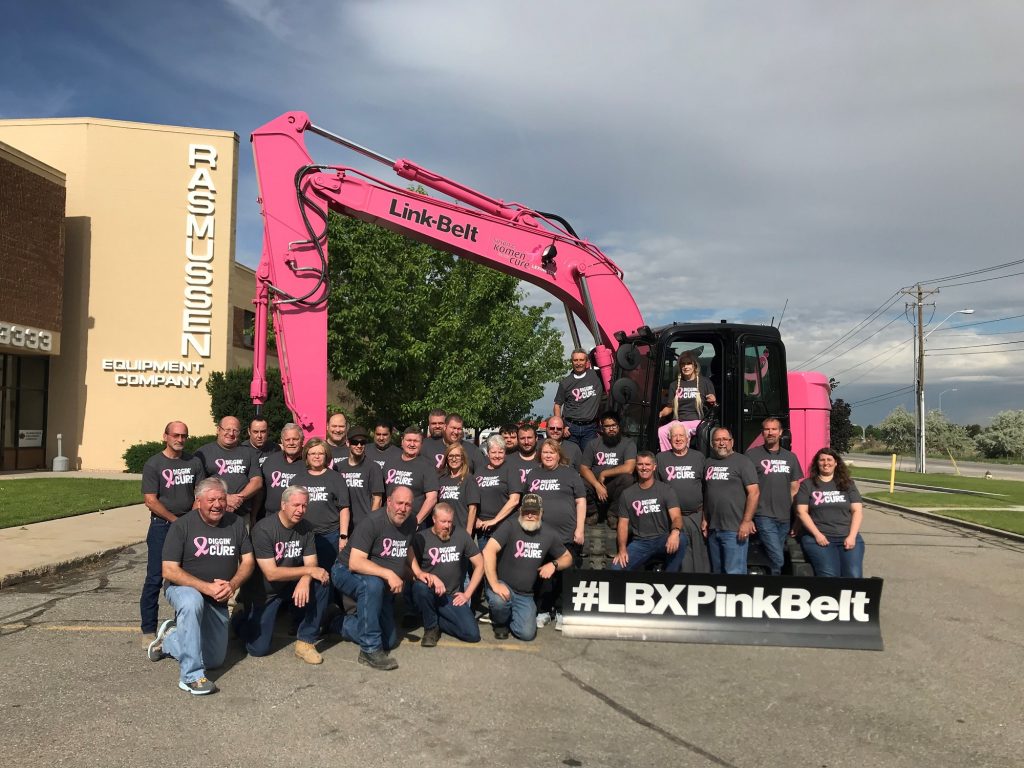 PROFESSIONAL AFFILIATIONS