Used Heavy Equipment and Machinery
Are you ready to make your next heavy machinery investment, but don't want to destroy your budget? Does the thought of buying used equipment give you pause because you're concerned about its quality and history? Put all your fears to rest when you buy your quality used machinery from Rasmussen Equipment.
You should be able to give your clients and your projects the peak quality they deserve without sending your costs through the roof. You should own specialized equipment that you can rely on to get the job done right without the worry that it's going to break down or show its age. At Rasmussen, our knowledgeable sales team will help you find exactly what you need, from the brands and technicians you trust.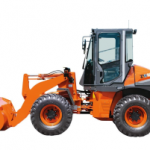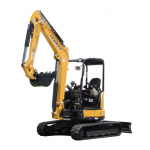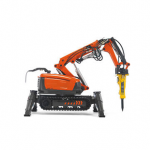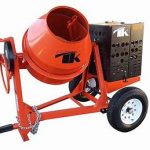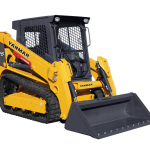 In this day and age, the biggest concern before starting anything new is the projected cost. It's such a focal point for some people and companies that it compromises their quality of product or service. At Rasmussen Equipment Company, we believe in maintaining higher standards, without sacrificing affordability.
One of the better ways to maintain a competitive edge in this industry is by making cost-conscious calls. The best call you can make is to purchase reliable, used heavy equipment from Rasmussen Equipment Company.
There are numerous benefits to buying used. For starters, you don't need to worry about the initial depreciation in value of your purchase, and the equipment will likely maintain its value. That means you'll be able to save money on your purchases and likely recover most of the costs when it comes time to sell it.
Additionally, when investing in used equipment, you're granted a certain degree of flexibility that comes in handy with any short-term contracts that require a specific piece of used equipment. Yet, despite these benefits, people often maintain a certain reservation or hesitation when it comes to buying used heavy equipment. But at Rasmussen Equipment Company, there's no reason to worry.

A little history
Frank Rasmussen founded this company on the principles of hard work and determination, with a keen focus on both quality and support. Those ideals extend to every facet of our company, including the selling of used heavy equipment. We understand that when buying used, the most common fear is purchasing a poorly-maintained piece of machinery with a shady history, but with our quality used inventory, you can take that fear and bury it. 
Our factory school trained service technicians are on site with a complete selection of the most commonly used parts in our warehouse, so you know each machine has been under the skilled and watchful eye of true, honest professionals. 
Not only will that reduce your operational expenses, but you'll also be able to work with an extra level of confidence knowing that you're using equipment you can trust. That way, you know that your investment is just that. 
To find the best used heavy equipment to get the job done right
call us at

(801) 978-2840
You need high-quality used heavy machinery you can trust. You need Rasmussen Equipment.